"Today – give yourself and your family the gift of financial confidence"
"Is it time to work with an award winning advisor?"
Meet Rosemary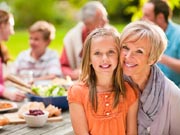 Rosemary's husband of many years recently passed. Her late husband handled their financial affairs and now that he is gone, she isn't sure where to turn for guidance. With everything else to worry about, Rosemary needs a financial advisor with patience and compassion to help her sort through her financial obligations while providing her with the confidence she needs for the years ahead.
Learn more
Meet Jim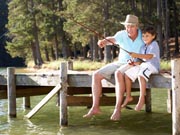 Jim has worked hard his whole life to provide for his family's well-being. He is approaching retirement and wants a financial advisor who will put his personal and family interests first while being honest and hardworking just like he is. He is ready to define his retirement goals and develop a strategy to achieve them.
Learn more
Meet Michelle
No matter who we are, where we live, and what our goals are, we all have one thing in common: we all leave a legacy. Michelle wants to provide her children and grandchildren with not only certain tangible assets but the 'work hard' ethic she and her husband demonstrated throughout their lives. Michelle is new to managing assets in a proactive way. She seeks a financial advisor who will work with her attorney and CPA to ensure that her legacy is passed along to her children and grandchildren just as she wants.
Learn more
Meet Brent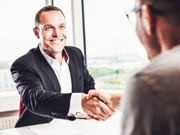 Brent is happy and committed to his career, and his future earning potential is promising. Brent wants to make sure he gets started on the right financial track so he can work hard, provide for his family, and retire on his terms while maintaining his family's lifestyle.
Learn more
Meet Megan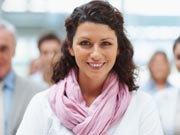 Megan is starting off fresh, both in life and financially, as she separates and may divorce. Megan is new to financial planning strategies but she now wants a financial advisor to help her understand the financial impact of decisions made during the divorce process. Megan wants to define her financial goals while she takes control of her financial future.
Learn more
Meet Eric and Whitney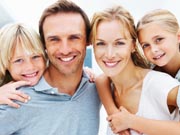 Eric and Whitney have two wonderful children, James and Sarah. College is in the future, but the cost of a higher education is steadily increasing. They ask themselves: Will our children discover their passion? Will they have the education funding resources they will need to succeed? Will they be taken care of if something happens to us? Eric and Whitney want an experienced advisor to help them plan for their children's education.
Learn more
We share with you here our compilation of scenarios which demonstrate common financial situations at various points in clients' lives that could benefit from the experience of Bode Financial Group, LTD.