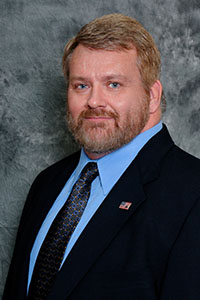 Tom Bode, CPA/PFS, CFP®
Thomas L. Bode, President of Bode Financial Group, LTD, is dedicated to developing long-term relationships with his clients and their families.   He focuses on providing clear explanations to complicated financial planning strategies, and provides up-to-date information in a way that is easy to understand.
As a Certified Public Accountant (CPA), who has also earned the Personal Financial Specialist (PFS) designation, as well as a Certified Financial Planner™ practitioner, Tom has over 27 years of experience in the financial industry. He currently holds FINRA Series 7, 24, 31, 63, and 65 licenses in addition to numerous insurance licenses.  Tom is a proud graduate of Marquette University with a Bachelor of Science degree in Accounting in 1985 and a Master of Business Administration degree 1992.
Prior to establishing his own firm, Tom was responsible for the annual completion and review of over 200 individual tax returns for high net worth clients of Price Waterhouse – Milwaukee and New York.  Tom then further specialized as a personal financial services manager at Price Waterhouse – Chicago, where he prepared and presented tailored financial planning workshops to clients including Amoco, Caterpillar, Kellogg's, and the University of Chicago. He is an active member of the Personal Financial Planning Division of the American Institute of CPAs.
On a personal basis, Tom is a pretty memorable guy.  He can quote the best lines from "Monty Python and the Holy Grail", "Trading Places", "Caddyshack" and the best movie of all time, "The Godfather."  In high school, he was the #1 jazz saxophone player in the State of Illinois.  On one of his first dates with Theresie, 30 years ago, he played his saxophone for her — he must be pretty good since they celebrated their 28th wedding anniversary on October 27, 2018.  Tom listens to Frank Sinatra, watches Fox News and thinks Steve Carrell from "The Office" is hilarious.  Tom has 4 boys — Tommy, Teddy, Larry, and Eddie (two Bernese Mountain Dogs).  Oh by the way, he has a cat too.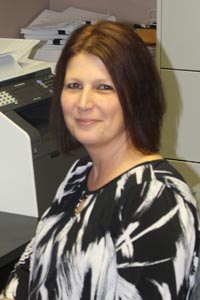 Sharon K. Sloan
As Office Manager, Sharon provides exceptional client care and service. She simplifies, organizes, and attends to client needs while offering full back office support. Sharon attentively handles appointment scheduling, check and paperwork processing, and office obligations that may appear small but help clients and the office tremendously. She is generally the first point of contact our clients have with our office, whether on the phone or at the front desk. Sharon has been with the firm since 2005 providing personal, confidential, and experienced client care.
A Racine native, Sharon and her husband, Eddie, have two children, Joshua and Brittany. One of her greatest joys and passions is being a first- time grandmother and spending her free time with her grandson, Paxton.